Derek T. Pantiel, DPM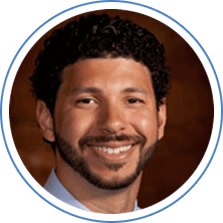 Derek T. Pantiel, DPM
Dr. Derek Pantiel recently relocated to Wilmington after acquiring Summit Podiatry from Dr. Paul Glaser. Dr. Pantiel is from North Carolina and grew up in the Piedmont area of the state. He attended North Carolina Central University and received his Bachelor of Science in Biology. He received his Doctorate in Podiatric Medicine (DPM) from The Ohio College of Podiatric Medicine (now Kent State University College of Podiatric Medicine) and completed a three year podiatric medicine and surgical residency at the Genesys Regional Medical Center in Grand Blanc, Michigan.
As a podiatric practitioner, Dr. Pantiel is dedicated to providing the best care possible, representing the podiatric profession to the highest standards through conservative and surgical techniques, and serving as a role model in the community.
Dr. Pantiel has offices in Wilmington, Wallace, and Whiteville and provides conservative and surgical options for foot and ankle problems and injuries.