Kevin Bachman, DPM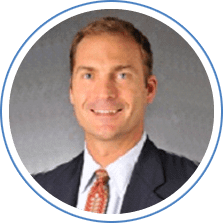 Kevin Bachman, DPM
Dr. Bachman was born in Bethesda, Maryland and was raised in Wilmington. He attended Duke University, NC for his undergraduate studies and completed his graduate studies at William M. Scholl College of Podiatric Medicine, Illinois. Following his two year residency at John Peter Smith Hospital in Ft. Worth, Texas he chose to remain close to his roots and moved back to Wilmington.
Dr. Bachman joined Coastal Carolina Foot & Ankle in 2001, and upon Dr. Pantiel acquiring the practice has remained as an associate with Summit Podiatry.
He became Board Certified in Foot Surgery by the American Board of Podiatric Surgery in 2004. His clinical interests are focused on pediatrics, dermatology, complications resulting from diabetes including limb salvage and surgery for the correction of all foot deformities. He continues to actively grow and provide for his patient base of 19 years.
When away from the office Dr. Bachman likes to fish and scuba dive and enjoy quality time with his family. One of his great joys is being an enthusiastic spectator at his children's sporting events at Laney High School and St. Mark's Catholic School.