Our Doctor
Derek T. Pantiel, DPM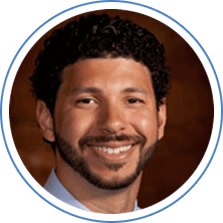 Derek T. Pantiel, DPM
Dr. Derek Pantiel recently relocated to Wilmington after acquiring Summit Podiatry from Dr. Paul Glaser. Dr. Pantiel is from North Carolina and grew up in the Piedmont area of the state. He attended North Carolina Central University and received his Bachelor of Science in Biology. He received his Doctorate in Podiatric Medicine (DPM) from The Ohio College of Podiatric Medicine (now Kent State University College of Podiatric Medicine) and completed a three year podiatric medicine and surgical residency at the Genesys Regional Medical Center in Grand Blanc, Michigan.
As a podiatric practitioner, Dr. Pantiel is dedicated to providing the best care possible, representing the podiatric profession to the highest standards through conservative and surgical techniques, and serving as a role model in the community.
Dr. Pantiel has offices in Wilmington, Wallace, and Whiteville and provides conservative and surgical options for foot and ankle problems and injuries.
Susie Sant'Anna, DPM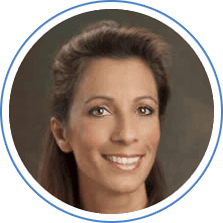 Susie Sant'Anna, DPM
Dr. Sant'Anna is a new member to Summit Podiatry as of January 2020. She grew up in Boston, Massachusetts and later graduated from the University of Massachusetts. She later went to the California College of Podiatric Medicine in San Francisco where she earned her degree in Podiatric Medicine. Dr. Sant'Anna completed her residency training in Whittier, California where she specialized in Podiatric Surgery. She is Board Certified by the American Board of Podiatric Surgery.
In her career she has treated all types of foot conditions which includes bunions, hammertoes, neuromas, fractures, sports medicine injuries, Diabetic foot care, podopediatrics and general foot care.
Dr. Sant'Anna has come to us from Austin Texas, where she had been in private practice for over 20 years. She was on staff at all the major hospitals throughout the city. She brings with her many years of experience both in the office and the surgical setting.
Dr. Sant'Anna currently lives in Wilmington with her two children - twins! In her spare time she enjoys home renovation projects, creating backyard gardens and unwinding at our local beaches.
Kevin Bachman, DPM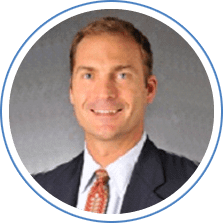 Kevin Bachman, DPM
Dr. Bachman was born in Bethesda, Maryland and was raised in Wilmington. He attended Duke University, NC for his undergraduate studies and completed his graduate studies at William M. Scholl College of Podiatric Medicine, Illinois. Following his two year residency at John Peter Smith Hospital in Ft. Worth, Texas he chose to remain close to his roots and moved back to Wilmington.
Dr. Bachman joined Coastal Carolina Foot & Ankle in 2001, and upon Dr. Pantiel acquiring the practice has remained as an associate with Summit Podiatry.
He became Board Certified in Foot Surgery by the American Board of Podiatric Surgery in 2004. His clinical interests are focused on pediatrics, dermatology, complications resulting from diabetes including limb salvage and surgery for the correction of all foot deformities. He continues to actively grow and provide for his patient base of 19 years.
When away from the office Dr. Bachman likes to fish and scuba dive and enjoy quality time with his family. One of his great joys is being an enthusiastic spectator at his children's sporting events at Laney High School and St. Mark's Catholic School.